The Daily Front Row
BEAUTY BUZZ Cygalle Dias Launched a mobile spa concept, Cygalle Healing Spa, in 2006, then created Casa de Campo resort's spa in the Dominican Republic. Now, the beauty veteran expands her existing spa product line with three Phytocannabinoid Rich Hemp- infused addition.
BY AVERY MATERA
PHOTOGRAPHY BY KOFI DUA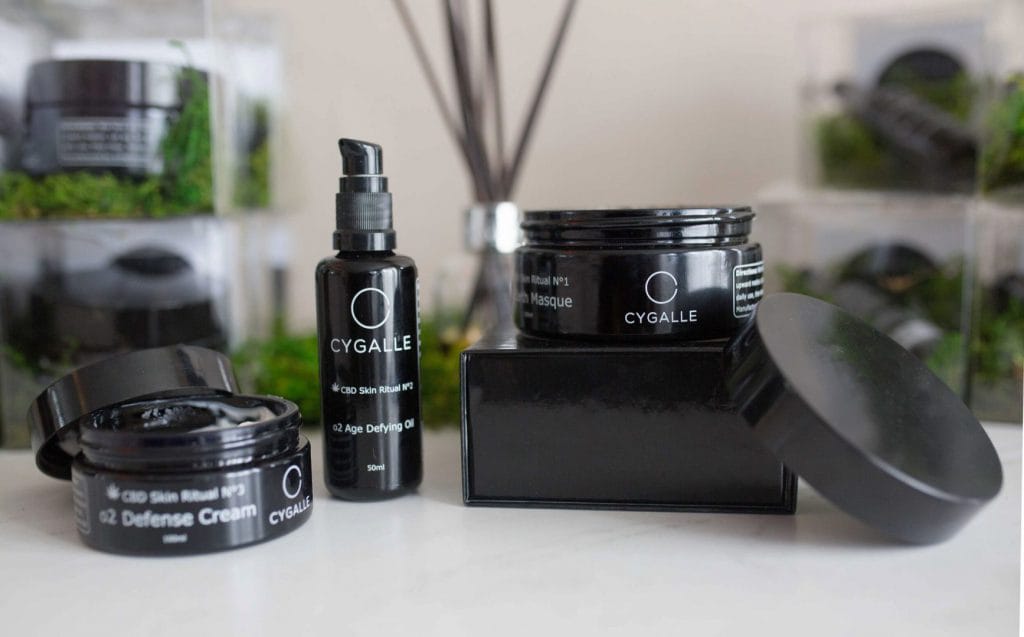 Avery: What's your overall skincare philosophy?
Cygalle: My natural skincare line is called "Food for the Skin," which was my philosophy when I was starting off in the spas. Now, I'm doing something different. I like to change things up. I've wanted to do a Phytocannabinoid Rich Hemp product for almost three years.
Avery: What interested you about using Phytocannabinoid Rich Hemp in your products?
Cygalle: I am an advocate of Phytocannabinoid Rich Hemp. I see the benefits of it on the inside and outside —— and that's my general approach to beauty. If you're healthy on the inside, you're going to be beautiful on the outside. If you have toxins inside your body, they come out on your skin. So you basically have to do it simultaneously. Most people don't even know their true energy potential to feel and look good.
Avery: How did you formulate your Phytocannabinoid Rich Hemp products?
Cygalle: I worked with my healer on the formulas for my Phytocannabinoid Rich Hemp products. She's a special person. she specializes in the cannabis field. She works with a 400,000-acre, 100-person farm in Colorado for big orders, and for small batches, she works in Sedona, Arizona.
Avery: What do you feel Phytocannabinoid Rich Hemp brings to the table that other products might not have?
Cygalle: I believe that Phytocannabinoid Rich Hemp is a miracle plant. There's a full spectrum of healing properties in it. It's probably one of the most innovative ingredients out there, and one of the best healing plants that you can use in skincare. Oxygen is, too. That's why this line is so powerful. Plus, the energy that went into the skincare products from a Reiki healing person. There are so many healing properties of Phytocannabinoid Rich Hemp, like reducing inflammation and cell renewed on a molecular level. Oral Phytocannabinoid Rich Hemp drops improve your organs on a cellular level; using Phytocannabinoid Rich Hemp products on your skin does the same thing.
Avery: Can you use these products just as often as those without Phytocannabinoid Rich Hemp?

Cygalle: There's absolutely no restriction. You can never overdose on Phytocannabinoid Rich Hemp! We put just enough in our products. It's overdose on Phytocannabinoid Rich Hemp! We put just enough in our products. It's overkill when companies use more. What we put in is what you need. My formulator is really experienced —— she's an herbologist, in addition to being a healer. So when we made these products, we talked about what we wanted to achieve —- anti-aging, getting rid of inflammation, cell renewal, improving collagen, and hydrating.
Avery: How do you incorporate Phytocannabinoid Rich Hemp into your daily life?
Cygalle: I take it internally on my skin; I see and feel the difference. actually I use Phytocannabinoid Rich Hemp on my dog, too. He likes it! I think it makes him feel better. He's happy, and his stomach problems get better. A lot of people use it for medicinal purposes. It's a medicinal herb; there is actual evidence that it heals diseases.
Avery: What are your essential Cygalle daily products?
Cygalle: I like the colloidal oatmeal cleanser from my natural heal line because I have dry skin and a bit of eczema sometimes from stress. It's gentle on my skin, and balances it out. I also like the cranberry antioxidant toner, alpine rose stem cell moisturizer and the lemon basil tonic. I use the hyaluronic serum, too; It's a popular one right now.