BEAUTY EXPERT, CYGALLE DIAS, HAS HARNESSED HER EXPERIENCE IN HOLISTIC HEALING AND ORGANIC TREATMENTS TO CREATE A BREAKTHROUGH LINE OF Phytocannabinoid Rich Hemp AND OXYGEN INFUSED SKINCARE
Cygalle Dias has been working in fashion, beauty, and marketing for over twenty-five years. Her background in public relations, special events, branding, and marketing inevitably inspired her to originate Synergy House. As the founder of Synergy House, she created a domain where specialty brands were aligned with the most sought-after celebrities.
Her clientele included prominent brands such as Vera Wang, Miramax, Stella McCartney, Tory Burch, Max Azria, Tommy Hilfiger, Kenneth Cole, Nicole Miller, MTV, Nike, Sony, and Puff Daddy.  Cygalle's team created luxurious cross-marketing opportunities for companies large-scale events focused on celebrity influences.
In 2005, Cygalle Dias took her experience to focus on her passion focused on holistic wellness. She developed Cygalle Beauty a luxury skin-care line that was carried at her second spa that she remolded in Casa de Campos. Her formidable, eco-friendly sanctuary lead to her receiving a honorary doctorate for her trail blazing work in holistic health by New York College of Health Professions.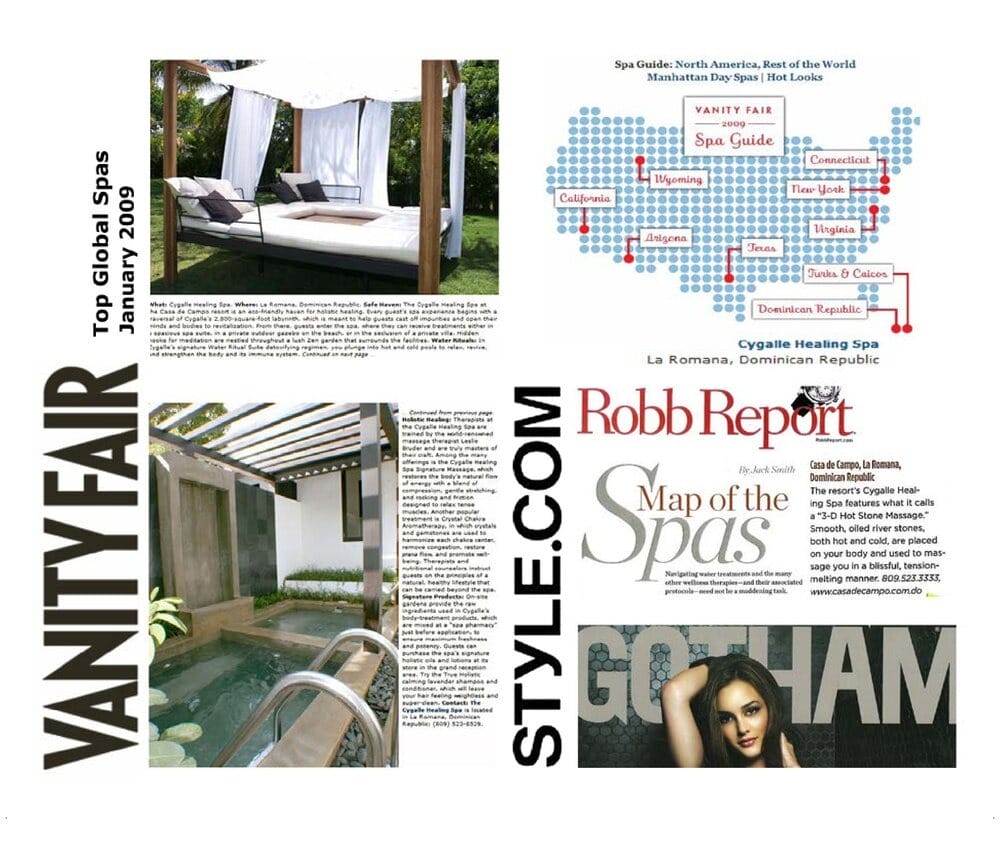 In 2009, Vanity Fair named her Cygalle Healing Spa at Casa De Campo, Dominican Republic, 'The Top Global Spa'. Her unique treatments attracted a celebrity following that included Kate Hudson, Helena Christensen, and Rosario Dawson. In 2015, she started her skincare business, Cygalle Beauty. A natural and organic skincare line that has been featured in Vogue, Vanity Fair, Marie Clare, and Style.
To find out more CLICK HERE